PRODUCT CATALOG
>> Type 35-UBN Metric TiN Taps Straight Flute Hand Set
Metric Titanium Nitride Straight Flute Tap Set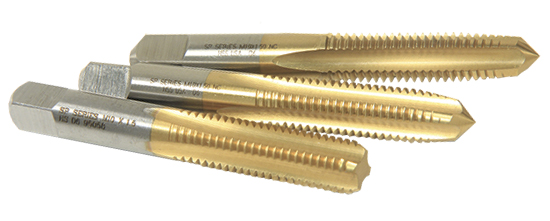 35-UBN Metric Taps Straight Flute Hand Set




— Includes one each: Titanium nitride taper, Titanium nitride plug &
Titanium nitride bottoming taps.
— Taper, plug and bottoming styles provide great versatility in tough materials,
both blind and through holes.
— These taps can be used by hand OR for tapping under power.
— Proudly manufactured in the USA.



PDF — 35-UBN Metric TiN Taps Straight Flute Hand Set
---