PRODUCT CATALOG
>> Type i30-UBN TiN Taper Pipe Interrupted NPT Tap
HSS TiN Taper Pipe – Interrupted NPT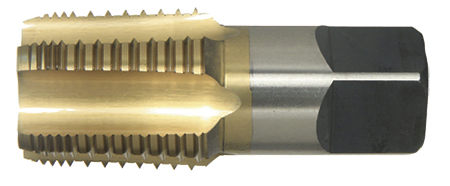 Type i30-UBN TiN Taper Pipe Interrupted NPT Tap




— Interrupted — Thread taper pipe taps reduce friction, increase chip capacity, and enhance coolant flow.
— HSS Interrupted Thread Pipe Tap is designed for tapping soft or tough stringy metals that tend to load threads with chips.
— Proudly manufactured in the USA.



PDF — Type i30-UBN TiN Taper Pipe Interrupted NPT Tap
---